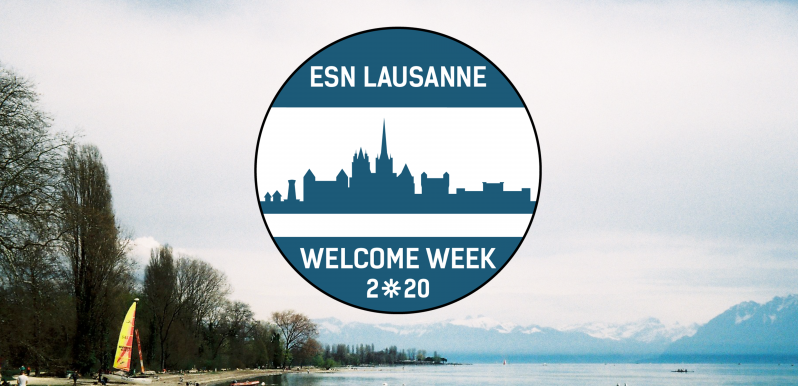 Hi!
Are you a student? Are you coming to Lausanne this upcoming spring semester? Do you want to fully immerse yourself in the Swiss culture during your stay in Lausanne? Are you awesome? Well, if you answered positively to all these questions, then brace yourself for the best semester of your life 

We are ESN (Erasmus Student Network) Lausanne and we are here to help you make the best of your exchange.
Whether you are looking forward to meeting new people or are scared of being alone in a new city, we are here for you! 
This year, due to the Covid-19 pandemic, our Welcome Week will be slightly different than the previous years.
However, despite this situation, our amazing team of volunteers is working hard to prepare the best Welcome Week ever for you. From Monday (September 7, 2020) to Sunday (September 13, 2020), you will get an opportunity to participate in a bunch of awesome events that will enable you to discover Lausanne, its students, its culture and its amazingness.
The detailed information about the events taking place during Welcome Week and registration will be posted here and on Facebook in the third week of August.
Additional information:
Website ESN EPFL: epfl.esn.ch
Website ESN UNIL: unil.esn.ch
Facebook Page ESN EPFL: https://www.facebook.com/esnepfl/
Facebook Page ESN UNIL: https://www.facebook.com/esn.unil/
Mascot ESN EPFL (Rick Roesti): https://www.facebook.com/rickroesti 
Mascot ESN UNIL (Colonel Fondue): https://www.facebook.com/fondue.colonel.5
Instagram ESN EPFL: esn_epfl
Instagram ESN UNIL: esn_unil
Telegram Channel: https://t.me/joinchat/AAAAAEs3V5QV2nRZg9rCXw?fbclid=IwAR2gUMTgmsfjAcgbnj-IW725VnaCUpeB1DpcQ_xX4gZHaf7RSu7rpDnaGI4
Facebook Group for exchange and international students in Lausanne:  https://www.facebook.com/groups/ESNLausanne2021
Contact:
In case you have questions regarding the Welcome Week, you can write us an email on the following address: wwesnlausanne@gmail.com
Your beloved Welcome Week Team