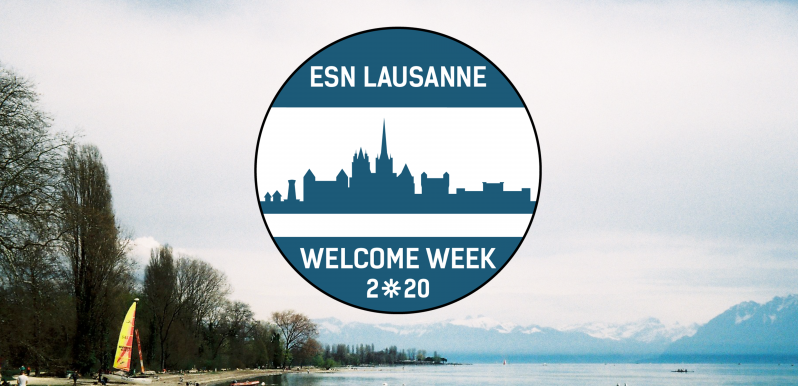 Hi!
Are you a student? Are you coming to Lausanne this upcoming spring semester? Do you want to fully immerse yourself in the Swiss culture during your stay in Lausanne? Are you awesome? Well, if you answered positively to all these questions, then brace yourself for the best semester of your life 

We are ESN (Erasmus Student Network) Lausanne and we are here to help you make the best of your exchange.
Whether you are looking forward to meeting new people or are scared of being alone in a new city, we are here for you! 
This year, due to the Covid-19 pandemic, our Welcome Week will be slightly different than the previous years.
However, despite this situation, our amazing team of volunteers is working hard to prepare the best Welcome Week ever for you. From Monday (September 7, 2020) to Sunday (September 13, 2020), you will get an opportunity to participate in a bunch of awesome events that will enable you to discover Lausanne, its students, its culture and its amazingness.
The detailed information about the events taking place during Welcome Week and registration will be posted here and on Facebook in the third week of August.
Additional information:
Welcome to your semester in Lausanne!!! You might think your semester only starts the 14th of September but it doesn't. For as you might have heard, between the 7th and the 13th of September, we (ESN EPFL and UNIL) are organizing for you an incredible Welcome Week so that you feel home far from home

 The Welcome Week will take place in present and will not be an online event. But don't worry your safety is our priority and all the events are organized such a way you can have fun under a safe environment. This week will be 7 days of events non-stop so that you can meet the people that will share with you the best semester/year of your life!!! Those events are prepared exclusively for exchange students from UNIL, EPFL, and other schools from Lausanne.
What is planned during this week ?
Monday : You'll start this journey by meeting your future new best friends in our famous SpeedFriending. You will have the opportunity to meet all the wonderful people you'll spend the entire week one by one. In the afternoon we will go for a walk in the beautiful Lavaux Vineyards. This breathtaking view of the Geneva lake and the alps is listed on the UNESCO World Heritage. At the end of the hike a wine tasting will be organised there 

Tuesday : Bright new morning of this marvelous week!!! At the menu we offer you the Lausanne Rally: an amazing opportunity to discover the city itself: we will take you treasure hunt style from spots to spots in the city center so that you can own this beautiful city.
Wednesday : Want to have fun with your buddies next to the Geneva lake shores ? Of course you do that's why we will organize for you some games in an Olympic Games style. 
Thursday : It's time to discover where you are gonna study this year. We will make you discover both