*The schedule is indicative and subject to changes.
Events: Days
Speed-friending 
Excited to be in Lausanne but tired of being alone?  We have the perfect solution for you! Come to our speed-friending to discover your new lifelong friends! Prepare to embark on an unforgettable journey filled with laughter and shared memories. Throughout the week, you'll be matched in teams, fostering even deeper connections. We'll start off with a small breakfast while playing games that will help you discover your teammates. Don't miss out on this incredible opportunity to kickstart your week on the right path, surrounded by amazing new friends!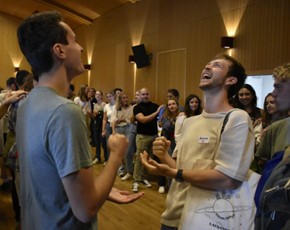 Lavaux & Wine tasting
Could you think of a better afternoon than having a walk in the Lavaux, basking in the beauty of its UNESCO World Heritage site, and indulging in a wine tasting experience? Join us on this extraordinary journey where you'll have the opportunity to savor up to three exquisite local wines, expertly guided by the domain's winemaker. After a quick train ride from Lausanne to Lavaux, prepare to be captivated by the history and unparalleled charm of this region. Come along and treat your senses to an unforgettable experience, blending nature, culture, and the finest local wines.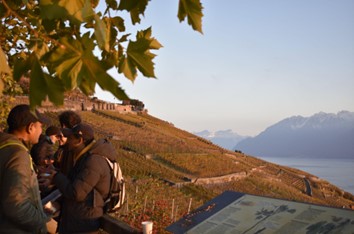 Olympiads 
Come and remind yourself of the fun of your childhood for a day! The Olympiads will challenge you with many crazy mini-games by the lakeside at the university sports center with a wonderful view of the Alps. Gather your team and prepare to engage in friendly competitions and you might win some prizes! As you immerse yourself in the festivities, you'll also have the opportunity to explore the university sports center, discovering the wide range of sports and activities available for the semester ahead.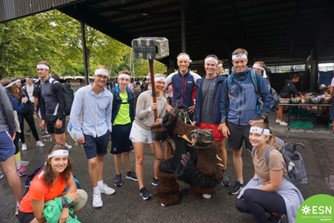 City Rallye
Time has come to explore the wonderful city of Lausanne! Join us for a rally, and discover various neighborhoods, points of interest, bars & clubs to hang out, and local shops to buy items and food from Switzerland. Through fun challenges, our local staffs will present you the city as they know it, to give you all the keys to spend a wonderful time here! There might also be some degustations along the way…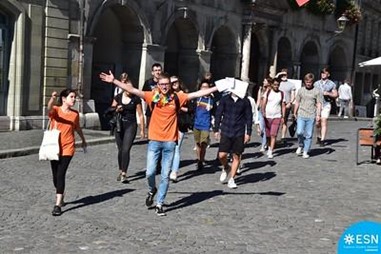 Campus Tour
You're about to spend the next semester on an amazing campus! Gather your teammates to solve a mysterious quest around the buildings you'll get used to seeing. You'll be guided by a local student who may give you some hints… Find the most important facilities and spots of your campus while having fun with this amazing scavenger hunt!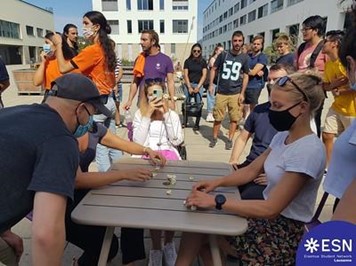 Events: Nights
Swiss Night
In Switzerland we love cheese, chocolate and wine. Get ready to indulge in a true Swiss dinner where we bring together these three beloved elements, accompanied by a game of lotto. We will be making a typical swiss dish, our "raclette", by using the traditional "demi meules" - the iconic heating machine where half wheels of raclette cheese are melted to perfection. And of course, no Swiss dinner would be complete without a chocolate dessert, offering a sweet finale to the festivities. Join us for a delightful and fun-filled meal that celebrates the very essence of Swiss traditions!
Refuge Party "Welcome to Wonderland" 
Welcome to the enchanting Wonderland Party, where magic awaits! Get ready for an unforgettable night filled with enchantment as you immerse in a vibrant and colorful world. Dress in your assigned color-themed outfit and enjoy the freedom of an open bar, where your favorite drinks flow freely throughout the magical celebration!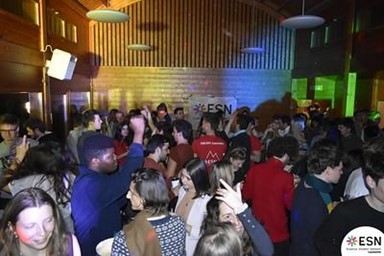 Note: This event CANNOT be purchased individually.
Included in: Night pack.
Sitsit
A flagship event of ours, Sitsit returns once more. Sitsit is a traditional Finnish student dining tradition, known for its unique blend of elegance and merriment. Don your most elegant attire and join us for a classy night full of songs, drinks, food and excitement! 
International Apéro
During the international apéro, you will have the opportunity to taste typical drinks from all around the world! We invite you to bring a typical drink, cocktail, or even a finger food representing your country to contribute to the grand tasting experience. Moreover, a few activities will take place during the apéro. We will take care of bringing a few swiss drinks and snacks, but your contribution will enrich the event. Feel free to represent your country as much as possible, we hope to see you dressed in your country's style or in your country's colours!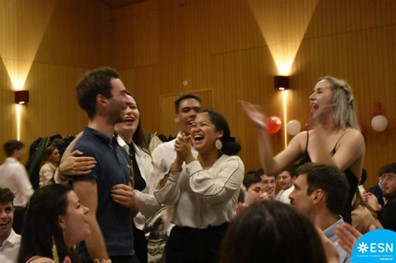 Pub Night 
Embark on an exhilarating journey through Lausanne's vibrant nightlife as we kick off the festivities with an epic pre-party pub crawl. Discover the city's hottest bars, each offering enticing deals on beer and cocktails, ensuring an affordable and exciting experience. And a bonus: if you buy Lausanne's carte green, you will even be offered different drinks, ranging from beer to prosecco (on top of the many reductions that it offers for your semester)! Let the thrill of the pub crawl ignite your spirit as we set the stage for an extraordinary night ahead!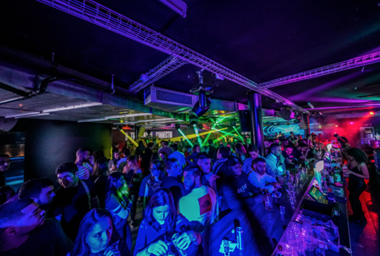 Club Night
Join us at the epic finale of our week-long celebration, as we take over Lausanne's most exhilarating nightclub, the D! Club! Prepare to be swept away by an extravaganza of music, lights, and the contagious energy of fellow exchange students. Get ready for a night of pure euphoria, marking the grand finale of our extraordinary welcome week!
Events: Chalet Weekend
Escape to a picturesque chalet near Moléson in the region of Gruyère for an unforgettable weekend experience. You will be a group of 100 erasmus students, coming together for a weekend filled with excitement and adventure.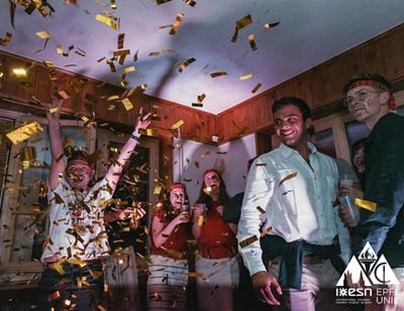 To ensure a seamless journey, we provide a bus ride to the chalet, allowing you to sit back and enjoy the scenic views. During the days, we offer optional activities for an additional cost. You can choose between canyoning, a visit to the Maison Cailler chocolate factory with a walk at the Gorges de la Jogne, a thrilling hike up to the Moléson, or an easy hike combined with a visit to the charming Gruyères Castle. The choice is yours to customize your weekend and create unforgettable memories. Note that you can always choose to stay at the chalet to relax!
Our talented chefs are set to wow you with their culinary creations, preparing mouthwatering meals from Friday dinner to Sunday's breakfast. 
Get ready for two amazing parties that will take your weekend to the next level! The first is "Galactic groove," a futuristic-themed silent party where we'll provide the headphones and you bring your creative futuristic outfits and accessories. The second, "Blast from the Past," is a vintage-themed extravaganza. Dress to impress with your best vintage attire or accessories and get ready to dance the night away to your parents' best hits! Both parties will have an open bar, ensuring non-stop fun and indulgence.