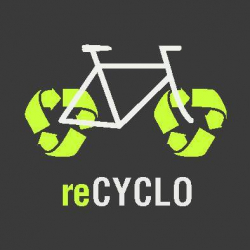 reCYCLO is an ESN EPFL partner whose main goal is helping you to get a bike for the time you need it, and for cheap!

How did the project start? With several young EPFL-graduated engineers who experienced living in Lausanne with and without a bike. And seriously, it's so much quicker, cheaper and more convenient to move around town when you have one! 

Forget about the long and difficult way back home after a great Pubnight and don't miss any barbecues just because it's "too far" or because "there'll be no buses anymore"!

How can this work? We gather used bikes, rebuild them and even pimp them to your tastes. The project involves volunteers and will soon help unemployed people to find a job back. You can rent the bike you need, for the time you want it, with special fares and services! You won't be left alone : each bike is rented with mechanical support and cycling advices during the rental.

When is your bike available? As soon as possible! We already have partners to get old bikes and an equipment room in "rue de Genève 60". What we're waiting for is to welcome you here and help you find your way in Lausanne on two wheels. 

Don't hesitate to contact us soon and meet us :

Maps : http://www.recyclo.bike/about/contact/
Facebook : https://www.facebook.com/associationrecyclo
Mail : association@recyclo.bike